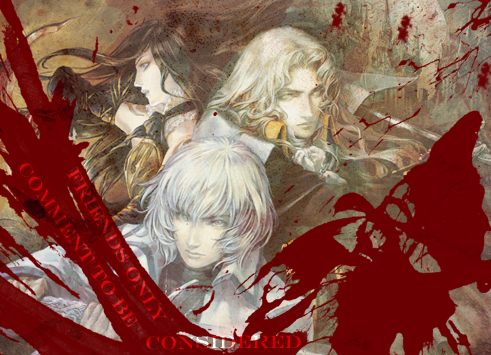 You were most likely directed from
this entry
, where I stated my friending policy and a little about me. If you're here, that means you actually want to friend me, but let me reiterate here.
* I don't friend back people I don't know
* Respect my opinion and I will respect yours
* No wank
* Don't friend me just to see my f-locked entries (there's nothing that groundbreaking here. Really)
* Don't friend me just to increase your number of friends
* Respect the fact that this is friends only--if I want to announce things to the entire world, I'd make it public.
If you don't like fangirling over fandom topics, or in general, or over any other topics I might enjoy, then it's probably best you not friend me.
I fangirl a lot.
My real life stuff, as of April 20th, 2011, is filtered. Being mutually friended does not give you access to my real life entries from that date onward--you must request access to that filter.
As of July 5th, 2011, my fandom stuff has become filtered as well. Being mutually friended doesn't mean you have access to my fandom stuff, either.
My fanfics can be seen on
FFN
and at
deardisclaimer
as well as AO3 and Dear Disclaimer's DW mirror. My originals are all at
nanami_j_jaye
and
Fiction Press
, my MSTs at
juv_msts
, and my Sims 2 stuff at
the_versailles
. My meta is housed at
kirakiraunmei
.
If agree to these terms (and they're really simple too), comment on this entry with a little about yourself and where I know you from (if I wouldn't recognise the name). Since the image says "comment to be considered", that means that, just because you comment here, doesn't mean you'll get friended.